Because I'm insane...
I decided to renovate my kitchen. I started the process months ago and decided I shoud blog about it to keep a record of what I've done and how long it takes...
So, I'll start today with before pictures. This was my kitchen...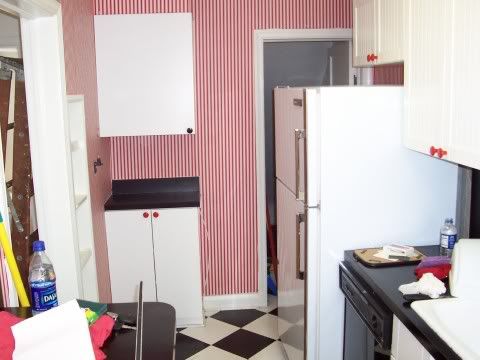 It's a teaser, I need to upload the pictures i took today and i'll be back with more fun details!